Meet Carley.
We met at the music school I went to, last October. She was interning at the time, and she's from Detroit. Her voice is very soulful and powerful. We got together and made two covers before making this original song. As soon as she played it for me I heard this. Enjoy.
Production
We started it originally in Ableton, and then I imported into Logic and exported for mixing in Pro Tools. The high counter melodies were her idea, you can hear in verse 2 especially. I normally get the chords and rhythm of the song, down, and have to work more on adding little flavorful elements like that in the background as more ear candy.
I like working in Ableton if I have no idea where to start, or have no reference for what I'm about to create. Ableton is incredibly great for messing with samples and getting weird. Sometimes I can't stand the thought of that and feel more left brain and want to work in Logic. I did the Owl City remix in Logic because I had an idea of what I was going for.
You know what? That is completely wrong, I started that one in Ableton too but jumped ship because Ableton 10 was going bananas on my CPU for some reason. Well, you get what I mean.
Promotion
The imagery and idea behind the song are red balloons. For promotion, we walked down Melrose in Los Angeles and handed out red balloons and cards to people to have them follow her on her Instagram.
View this post on Instagram
View this post on Instagram
It was a real test of confidence to go up to strangers and do that. I didn't do much of that but helped film and carry balloons.
View this post on Instagram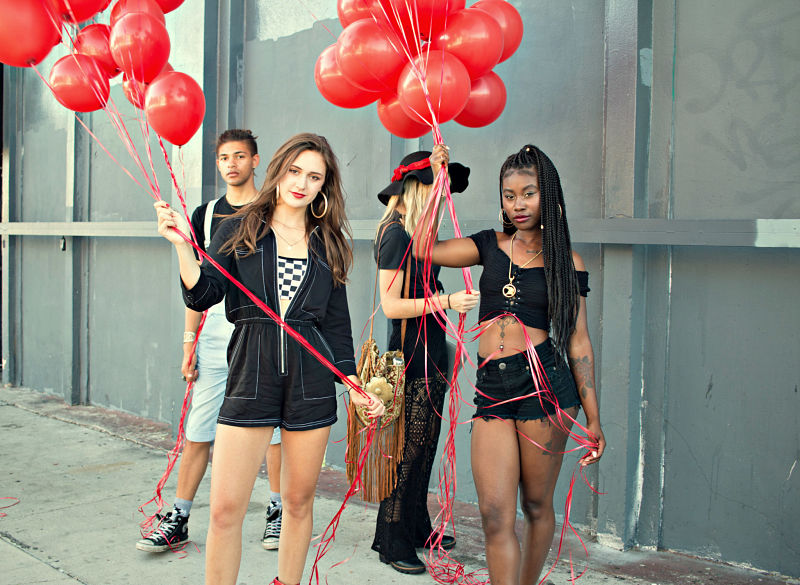 #models