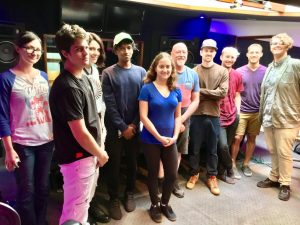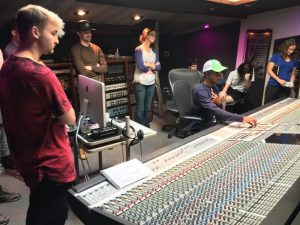 Westlake Recording Studios is spearheading a revolution with a groundbreaking concept. The studio is launching a new initiative that addresses that mystical, magical area where art meets commerce and achieves extraordinary results. Called the CRē•8 Music Academy, it's an intensive four-course, 60-hour Music Production Program unlike any other.
Westlake's co-owner and CEO, Al Machera explains, "Steve Burdick (studio co-owner and President) and I always wanted to create a learning environment. And we finally managed to put the pieces together and make it happen." Burdick says the motivation to do something arose because they noticed that production quality could make or break a deal, whether it's a record deal, songwriting collaboration, management representation or licensing opportunity. Burdick points out, "People form opinions based on production value, and if you don't have a polished and professional sounding recording it can hurt your chances." As such, he and Machera wanted to offer the knowledge, guidance and direction necessary to achieve success in today's uber-competitive marketplace.
But, they didn't want to simply be another recording or engineering school. Instead, they wanted to make the lessons applicable to the "real world." To do so, they plan to bring the "Westlake experience" into the classroom. "We've had some amazing people come through our doors," Burdick relates. "And often they bring something different to the recording process, a new sound or a new way to do things." Indeed, the Westlake experience referred to is meant to share those revelations.